INTRODUCING THE AWASI FOUNDATION
AWASI Patagonia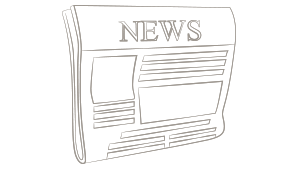 Awasi Relais&Chateaux luxury lodges are committed to protecting their natural and cultural heritage through the conservation of their ecosystems, the reintroduction of native species and the implementation of concrete social initiatives.
They directly allocate a part of their sales to The Awasi Foundation, which includes the following projects:
~
Awasi Patagonia: A Conservation Project
Torres del Paine National Park is a refuge for wildlife, harbouring native species like the puma, condor, guanacos and many others. By leasing adjacent sheep farms and working together with neighbouring estancias, they have returned 6,000 hectares (14,000 acres) of natural habitat to the native species and now have between 9 and 12 pumas inhabiting the reserve.
~
Awasi Iguazù: Nature & Wildlife
Awasi Iguazú is set in one of the last remaining parts of the Atlantic Rainforest, an area with an incredibly rich ecosystem and one of the best places in the world for bird-watching and butterfly spotting. Sadly, the rainforest is rapidly decreasing in neighbouring areas due to deforestation and the expansion of agriculture. Awasi Foundation efforts are focussed on protecting and conserving this valuable ecosystem by donating and collaborating directly with local entities which work in the protection, rehabilitation and reintroduction of native animals.
~
Awasi Iguazu: Guaraní Communities
The area around Awasi Iguazu is home to four neighbouring native Guaraní Communities. Awasi Foundation supports these communities by offering a series of collaborations which run throughout the year and include private visits to their community the most skilled artisans of the community giving basketry demonstrations.
Additionally, they fund a weekly art workshop at their local school which previously lacked an art teacher for the children.